Apartment - Rent - Ellerau
Familienfreundliche 5-Zimmer Wohnung
Type of commercialization
Rent
Number of floors (in the property)
4
Beschreibung:
Angeboten wird eine familienfreundliche 5-Zimmer-Wohnung in zentraler Lage von Ellerau.

Die Wohnung steht ab dem 01. Februar zum Bezug bereit!

Bitte vereinbaren Sie unter Angabe Ihres Namens und Ihrer Kontaktdaten (Adresse, Telefonnummer und e-mail-Adresse) einen Besichtigungstermin und lassen Sie sich von der Wohnung begeistern.
Lagebeschreibung:
In zentraler Lage von Ellerau finden sich in geringer Entfernung und somit schnell auch zu Fuß zu erreichen: Nahversorgungszentrum mit ALDI, Edeka, Bäcker, Apotheke, Bank und Sparkasse, Reinigung, Gastronomie. Ebenfalls schnell zu erreichen sind Ärzte, Kindergarten, Schulen, Freibad und Sportanlagen. Ein kleines Naherholungsgebiet bietet der Park mit See und Restaurant. Haltestellen des ÖPNV (Bus und AKN) in ca. 200 Meter Entfernung. Hervorragende Verkehrsanbindung in alle Himmelsrichtingen, die Auffahrt zur BAB 7 ist z.B. nur ca. 1,5 KM entfernt.
Weiterführende Informationen über Ellerau finden Sie auf der Hompage der Gemeinde unter www.ellerau.de
Energieausweis:
0
25
50
75
100
125
150
175
200
225
Year of construction:

1980

Final consumption of energy:

116,8 kWh/(m²*a)

Energy pass (for Buildings):

according to consumption

Energy Certificate:

D

Energy pass valid until:

06.12.2027

Main fuel type:

Gas

Year of construction according energy pass:

1980
Ausstattungsbeschreibung:
Die Wohnung im 1. OG ist eingebunden in eine gut gepflegte Wohnanlage aus dem Baujahr 1980. Große Rasenflächen, diverse Bäume und viele Sträucher schaffen einen gemütlichen und wohnlichen Eindruck. Auch an die Kinder ist gedacht, es gibt einen Spielplatz mit Sandkasten.
Die Wohnung ist aufgteilt in 3 Schlafzimmer, angeschlossen an eine große Essdiele liegt das geräumige Wohnzimmer mit Zugang zur Logia. Diese ist ca. 10 m² groß und nach Westen ausgerichtet und bietet somit reichlich Sonne.
Küche und Badezimmer sind vor einem Jahr komplett neu gestaltet worden.
Im Badezimmer besteht die Möglichkeit eine Waschmaschine aufzustellen, entsprechende Anschlüsse sind vorhanden.
Weiterhin gehört ein Gäste-WC zur Wohnung.
Die Fußböden von Wohnzimmer, Essdiele und Flur sind mit Echtholzparkett ausgelegt, dieses wurde vor einem Jahr abgeschliffen und neu versiegelt. Schlaf- und Kinderzimmer sind mit Laminat ausgestattet.
Zur Wohnung gehört natürlich ein Kellerraum.
Sonstige Angaben:
Alle Angaben in diesem Exposé wurden sorgfältig und so vollständig wie möglich gemacht. Dennoch kann das Vorhandensein von Fehlern nicht ausgeschlossen werden. Die Angaben in diesem Exposé erfolgen daher ohne Gewähr und basieren ausschließlich auf Informationen, die uns vom Vermieter bzw. von Dritten zur Verfügung gestellt wurden, so dass wir eine Gewähr für die Vollständigkeit, Richtigkeit und Aktualität dieser Angaben nicht übernehmen können. Irrtum und Zwischenverkauf bleibt vorbehalten.
Da wir unseren Auftraggebern zur Diskretion verpflichtet sind und es sich bei den Informationen zu der Immobilie um sensible Daten handelt, bitten wir um Verständnis, dass wir Ihre Anfragen nur unter vollständiger Nennung Ihres Namens, der Anschrift und der Telefonnummer bearbeiten können!
Weitere Fragen beantwortet Ihnen sehr gerne Herr Lutz Lehmann unter Telefon 0172 - 450 16 72. Rufen Sie Ihn bitte an. Er hilft Ihnen auch gerne weiter bei der Suche nach Ihrer Wunschimmobilie.

Suchen Sie noch Ihre Traumimmobilie? Oder haben Sie ganz allgemeine Fragen zum Thema Immobilien? Möchten Sie Ihre Immobilie verkaufen oder vermieten?
Sprechen oder schreiben Sie ihn bitte an, damit er Sie beraten kann. Gerne erstellt er Ihnen eine kostenfreie und unverbindliche Marktwerteinschätzung für Ihr Objekt.

Ihr Ansprechpartner:
Lutz Lehmann
RE/MAX Lizenzmakler
Büro - Großflecken 24a - 24534 Neumünster
Telefon: 0172 - 450 16 72
E-Mail: lutz.lehmann(at)remax.de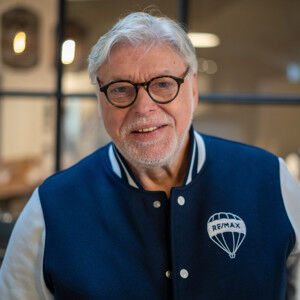 Lutz Lehmann
RE/MAX Neumünster
+49 4321 20 69 1 13
Sie wollen mehr erfahren?
Wenn Sie uns eine Nachricht über das Kontaktformular senden, melden wir uns schnellstmöglich bei Ihnen: